Working...
Medical Futures Inc, Iberogast Herbal Supplement to Iberogast Herbal Supplement
The following resources explore in depth through health guides, related materials and important information.Iberogast Herbal Supplement & Iberogast Herbal Supplement
Medical Futures Inc. is a leader in providing clinically proven natural therapeutic agents to consumers and physicians. Iberogast, the lead product for Medical Futures Inc. has been used all over the world for over 40 years.
More than a dozen clinical studies have shown Iberogast achieves dramatic results by helping promote digestion through the patented action of nine synergetic herbs.
In the September issue of the Annals of Internal Medicine 2005; 143:347-354 an update on gastroenterology and hepatology concluded that the study conducted on 208 patients with STW 5 was conclusive in improving symptoms in Irritable Bowel Syndrome. Iberogast is the number 1 OTC product in Germany for gastrointestinal symptoms and is now available in North America.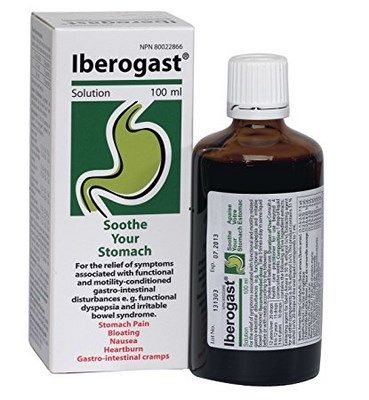 Medical Futures Inc
Iberogast by Medical Future's is a Herbal Supplement for the Treatment of Irritable Bowel Syndrome (IBS). Useful for Dyspepsia, Heartburn, Gas & Bloating, Stomach Pain, Nausea, Diarrhea and Constipation.
Now displaying products 1.) Iberogast Herbal Supplement through 1.) Iberogast Herbal Supplement out of 1 total.
1. Statements and claims on Seacoast.com have not been evaluated by the FDA and are not intended to treat or diagnose any ailment or disease.