Seacoast Direct is our exclusive program that gives you wholesale prices without a business license. Our yearly service is FREE for 14 days to see for yourself.
Ideal for people who…
…spend between $15-$25 per month on supplements.
…buy for families, physician clinics, organizations
…want the confidence of lowest prices, always
Member Only Benefits
Pass-through pricing on all products
Additional 25% off Seacoast Vitamins brand products
Additional 15% off national brands
Exclusive member-only promotions throughout the year
Plus, enjoy 120% money-back guarantee, fast shipping, at-cost shipping prices, 25 years of nutrition experience, 3,000 products, secure ordering – just a few of the benefits of being a Seacoast customer.
Join Now
You can use Seacoast Direct free for 14 days.
Click the Join Now link below.
Shop for the vitamin or supplement you want.
You'll see member only pricing as you shop.
We'll automatically give you the member price when you checkout.
During your trial, you'll immediately experience the savings. After 14 days, you pay only $50 for an entire year. Cancel anytime before 14 days from your account settings.
Join Seacoast Vitamins-Direct Now, it's FREE for 14-days!
100% Risk Free Unlimited Guarantee
" Great Discount Deals… Can't get enough." Rene, VA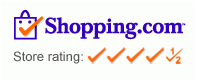 " No brainer. I've saved a fortune." Neal, WA