Pet Essentials for Cats (8 oz)
Flora Health - Udo's Choice
Pet Essentials for Cats
Udo's Choice Pet Essentials offers the crucial nutrients to supplement your pet's normal diet. It contains a synergistic blend of all-natural vegetarian source whole food concentrates such as certified organic flax, sunflower and sesame seeds, organic cereal grasses, bee pollen, organic soybean powder, plant enzymes, and a wide variety of herbs and other phytonutrients.
Serving Suggestions:Add the following amount of Pet Essentials each day to your pets regular food. Give animal free access to water.
1 teaspoon
Weight of Animal / Daily Amount
Kittens and small cats = 1/2 teaspoon
Cats over 5 lbs. = 1 teaspoon
Supplement Facts
Each 8 oz. (227g) contains a proprietary blend of: Certified organic flax seed and defatted flax*, certified organic sunflower seed and defatted sunflower seed*, certified organic sesame seed and defatted sesame seed*, rice germ and bran, oat germ and bran, Soyforce powdered sprouted soybeans**, ginger, dandelion leaf*, Pines Barley Grass*, carrot, parsley, chrysanthemum, beet, lemon grass, Udos Choice Digestive Enzyme Blend (protease, lipase, amylase, cellulase, maltase, glucoamylase, invertase, pectinase with phytase, lactase), Pines Alfalfa Grass powder**, cracked golden flax seed*, pumpkin seed*, broccoli, kelp, yucca, hawthorn berry, milk thistle, burdock root*, red clover*, tomato, kale, artichoke, dandelion root*, Pines Oat Grass powder**, rosemary, thyme, sage,Pines Rye Grass powder**, bee pollen, dulse, chlorella.
* Certified Organic.
**organically grown, but not certified
For Optimum Results: Double daily amount for 60 days and add 1/4 teaspoon of Udos Choice Perfected Oil Blend.
SKU: 68508
UPC: 0 61998 68508 2
Distributed or manufactured from Flora Health, Udo's Choice. See more
Flora Health, Udo's Choice
products.
Login for Details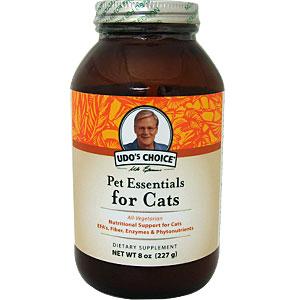 FREE SHIPPING
Compare to these:
Explore More Products