Working...
Schiff, Super Calcium to Super Calcium
The following resources explore in depth through health guides, related materials and important information.Super Calcium & Super Calcium
Schiff has been leading the way for over 65 years developing and producing high quality dietary supplements.
Schiff best selling products include:
MegaRed - Omega-3 Krill Oil
Move Free - Ultra Advanced Joint Health
Digestive Advantage - Probiotic Support for Healthy Digestion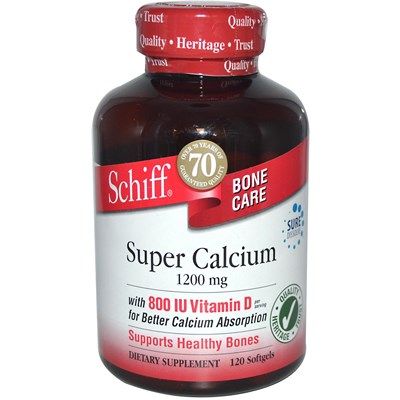 Schiff
Super Calcium 1200mg includes 800 IU of Vitamin D an easily digested softgel. Adequate amounts of Calcium are needed for bone health and can help protect from osteoporosis later in life.
Now displaying products 1.) Super Calcium through 1.) Super Calcium out of 1 total.
1. Statements and claims on Seacoast.com have not been evaluated by the FDA and are not intended to treat or diagnose any ailment or disease.