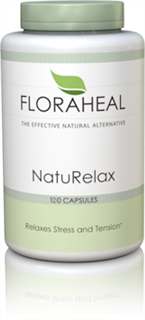 Full price 25.99
Savings 16%
NatuRelax (120 capsules)
This product has been discontinued.
Seacoast recommends an excellent replacement. Click here.

Sorry! This item has been discontinued. See below.
NatuRelax
Relaxes Stress and Tension
Stressed out and feeling kind of edgy? Join the club. Ours is a fast-paced, demanding world. The good news is this blend of health-promoting organic chamomile and passionflower, along with other stress reducing herbs helps you chill out, unbend and unwind.
NatuRelax is formulated from some of the most effective herbal remedies known for centuries. Plant extracts contained in NatuRelax have all anti-serotonin and anti-adrenalin properties; they act on the same principles as conventional medicines, but of course, without their side effects.
This all natural herbal blend contains:
Alfalfa Leaf (Medicago Sativa)
Chamomile Herb & Flower (Matricaria recutita)
Vervain (Verbena officinalis)
English Lavender (Lavandula angustifolia)
Lemon Balm Leaf (Melissa officinalis)
Maypop / Passionflower (Passiflora incarnata)
St. John's Wort (Hypericum perforatum)
Rosemary (Rosmarinus officinalis)
Suggested Use: Take four capsules daily, preferably with food.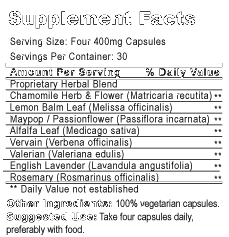 FloraHeal - 100% Kosher - Made in Israel
Compare to these:
Explore More Products