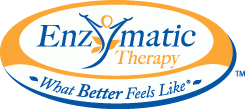 Pearls Immune | Powerful Immune Supporting Probiotics
Pearls Immune™ is the only probiotic supplement with Activ-Ferrin™, a unique form of lactoferrin that helps strengthen your natural defenses.
Stomach acid neutralizes unprotected probiotics and lactoferrin and hinders their immune-boosting benefits. Utilizing True Delivery Technology, Enzymatic Therapy Pearls Immune guarantees delivery to your intestines to promote a balanced system and ensure the the immune-enhancing benefits are preserved—to provide you with the best immune support available.
Benefits:
Activ-Ferrin Potency Guaranteed with True Delivery Technology
Laboratory tests show protected Activ-Ferrin is 167 times more effective than unprotected lactoferrin dosage forms.
Highly purified, bioactive protein from milk**
Immune activator, antioxidant, supports natural anti-inflammatory response
Promotes the growth of beneficial probiotics
Provide powerful probiotics
4 clinically studied species
Boost white blood cell activity
Help defend the immune system
Suggested Use: One capsule daily, with water or your favorite beverage. May be taken with or without food. Do not chew or crush.
Supplement Facts
Serving Size: 1 capsule
Amount Per Serving
% Daily Value

Proprietary Probiotic Blend
Lactobacillus (plantarum and acidophilus)
Bifidobacterium (lactis and longum)

1 billion CFU
**
Lactoferrin (Activ-Ferrin brand) (milk)
15 mg
**

** Daily Value not established.
Other Ingredients:Palm oil, gelatin, vegetable glycerin, soy lecithin and pectin.
Contains NO: sugar, salt, yeast, wheat, gluten, corn, artificial coloring, artificial flavoring or preservatives.
This product contains natural ingredients; color variations are normal.
Frequently Asked Questions
What is the outer coating of the Pearls Immune™ made of?
The outer coating components are part of the True Delivery Technology
™
system, which protects the probiotic bacteria from the harsh acid stomach acid so that they can be released into the intestines.
The coating ingredients, pectin and gelatin, are listed on the label.
Why does Pearls Immune™ active cultures contain only 1 billion bacteria? Some other probiotic supplements contain several billion.
Our company offers many different probiotics in different amounts to suit different needs. Pearls Immune™ offers 1 billion cfu, the general daily recommendation, in a tiny pearl-shaped capsule. This amount confers health benefits because the probiotics are protected from heat, moisture, and stomach acid so they can arrive intact in the intestines.


What is the color of the Pearls Immune™ capsule?
Unlike the original Acidophilus PearlsTM active cultures, the Pearls Immune™ capsule is brownish pink in color. Pearls Immune™ contains lactoferrin, an iron-binding protein, responsible for the brownish pink color.
When should Pearls Immune™ be taken? Should it be taken short term or long term?
Pearls Immune™ combines powerful, immune-boosting probiotic strains with lactoferrin, a naturally occurring protein that supports healthy immune responses.† It provides effective results when taken episodically, yet is safe to take on an on-going basis.
For instance, anytime you need respiratory or seasonal support of the body's anti-inflammatory response, use Pearls Immune™ for one to three months for an effective short term impact.† If you'd like, you can then return to Acidophilus Pearls™ active cultures for on-going maintenance of healthy gastrointestinal microflora.†
If you're looking for sustained immune support or long-term colon health, Pearls Immune™ can safely be taken long-term.† You can also use it alone or in combination with other products in the Acidophilus Pearls™ line for advanced digestive and immune support.†
If the lactoferrin in Pearls Immune™ is released in the intestines, will it have any effect on bacterial balance in the stomach or the lining of the stomach and gastrointestinal tract?†
Although certain bacteria primarily colonize the stomach, Pearls Immune™, released in the intestines, will still have a beneficial impact on the balance of these microorganisms.†
Not only do the probiotics and lactoferrin in Pearls Immune™ directly interact with microflora to establish balance, but they also have systemic immune effects, which in turn, can benefit the lining of the stomach and intestines.†
Lactoferrin is involved in our body's natural immune responses, and enhances the body's natural anti-inflammatory response.† Similarly, even though probiotics colonize the intestines, their benefits extend throughout the body, helping improve nutrient absorption and immune defenses.†
Does the lactoferrin in Pearls Immune™ contain iron?
Lactoferrin is a powerful immune-enhancing protein, first isolated in milk.† Because of its high affinity for iron, lactoferrin will retain a small amount of iron—very small. For all intents, the highly concentrated and purified ActiFerrin™ brand lactoferrin found in Pearls Immune™ is essentially iron-free.
Does it matter when I take Pearls Immune™?
Take them with meals, between meals, or whenever it is easiest for you to remember.
*Not intended to diagnose or treat diseases or ailments, and is not reviewed by the FDA.
Uses & Indications.
Support Digestive Tract Immune System
Promoting Healthy Digestion
Ailments & Concerns.
Intestinal Maladies
Colorectal Disease
Cancer
Compare to these:
---
Questions and answers:
Asked on:
January 13, 2013
Question: Good read headline chtacy good points, some of which I have learned along the way as well (humility, grace, layoff the controversial stuff). Will share with my colleagues at work as we begin blogging from a corporate perspective. Thanks!
Explore More Products