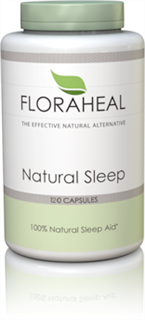 Full price 26.99
Savings 15%
Natural Sleep (120 capsules)
This product has been discontinued.
Seacoast recommends an excellent replacement. Click here.

Sorry! This item has been discontinued. See below.
Natural Sleep
100% Natural Sleep Aid
Sleep, like diet and exercise, is important for our minds and bodies to function normally. Sleep is a natural part of life and is something our bodies need to do; it is not an option. For many, being able to relax and sleep doesn't come easy. Difficulty in falling asleep, staying asleep and feeling tired has been estimated to occur in over half of the population at some point in their lifetime. Sleepiness that occurs when you should be awake and alert, that interferes with daily routine and activities, and reduces your ability to function can have a powerful negative effect on your daytime performance, thinking, mood, and cause you to fall asleep at inappropriate and even dangerous times.
Natural Sleep is a natural, non-addictive formula engineered to produce a mild, relaxing effect and support natural sleep. It may be taken before bed to help encourage sleep or during the day to help induce a calming, relaxing feeling. Natural Sleep is a 100% natural herbal supplement, with no added artificial or animal ingredients.
This all natural herbal blend contains:
* Common Hop (Humulus Lupulus)
* Chamomile Herb & Flower (Matricaria recutita)
* Valerian root (Valeriana edulis)
Suggested Use: Take two capsules during the day, and two capsules before bed.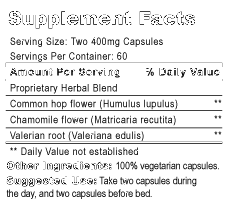 FloraHeal - 100% Kosher - Made in Israel
Compare to these:
Explore More Products