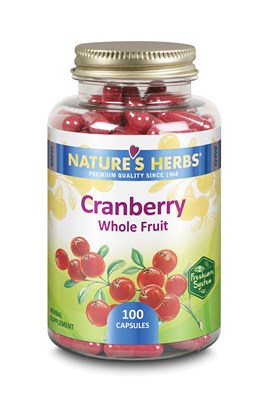 Cranberry Whole Fruit (100 Caps)
Nature's Herbs
Cranberry Whole Fruit (100 Caps)
Nutritionally Supports Healthy Urinary Tract Functions.
Natures Herbs Cranberry Whole Fruit comes from select quality berries grown in North America.
The whole berries are individually dried, then milled to retain and enhance all their healthful benefits.
Since the entire berry, including skins, is used in Nature's Herbs Cranberry Whole Fruit, you are assured of receiving all the important naturally occurring organic acids and other constituents.
Suggested Use: Use as directed, take 2 capsules daily or as directed by a healthcare practioner.