Working...
NexStep Biosciences, Dog Pain Away to Dog Pain Away
The following resources explore in depth through health guides, related materials and important information.Dog Pain Away & Dog Pain Away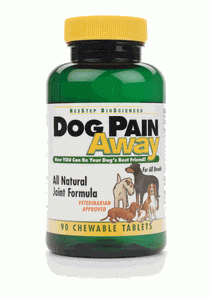 NexStep Biosciences
Is you furry friend in pain? Dog Pain Away By NexStep Biosciences supports joint health in large and small dogs reducing pain and inflammation while increasing flexibility and mobility.
Now displaying products 1.) Dog Pain Away through 1.) Dog Pain Away out of 1 total.
1. Statements and claims on Seacoast.com have not been evaluated by the FDA and are not intended to treat or diagnose any ailment or disease.