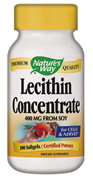 Lecithin Concentrate ( 100 softgel )
This product has been discontinued.
Seacoast recommends an excellent replacement. Click here.

Sorry! This item has been discontinued. See below.
Lecithin Concentrate contains phosphatide, precursors to components of cell membranes and the nervous system. Phosphatidyl Inositol is a major component of cellular membranes that helps to maintain proper electrical energy and nutrient transfer across the cell membrane.
The Phosphatidyl Choline found in Lecithin Concentrate is a precursor of acetylcholine, a stimulatory neurotransmitter. It also helps in the production of lipotropic agents that convert fats into useful products and in the production of HDL (good) cholesterol.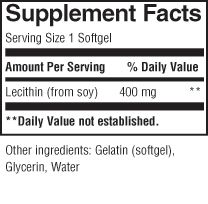 Compare to these:
Explore More Products