SoCal Cleanse
Organic Detox Tea - Hibiscus - 3 oz. loose leaf
This loose leaf certified organic detox tea helps rid your body of toxins, rejuvenate your mind, awaken your spirit and make your taste buds dance! Our proprietary blend of herbs gently cleanses your body while providing essential antioxidants, vitamins, and minerals - a perfect blend of nutrients. We handcraft each and every tea batch with an exclusive line of organic botanicals and herbs. Enjoy it anytime, every day. It's the stuff that clean is made of.
Organic Detox Tea was carefully formulated by a top medical doctor and board certified clinical nutritionist. They reviewed historical and current research and drew upon their own wealth of knowledge and years of experience to hand pick each and every ingredient. The end result was a formula full of premium, organic ingredients, each with a specific purpose and amount that gives your body a comprehensive cleanse, targeting multiple organs and body systems. Instantly boost your intake of essential vitamins, minerals, and age-defying antioxidants with a simple cup of loose leaf tea.
Organic Detox Tea is Ideal for someone who doesn't like swallowing capsules or dealing with the shake making process. It's also a favorite of tea drinkers - experienced and novice alike!
Directions: Infuse 1 teaspoon of tea in a cup of hot water for 5 minutes. Enjoy up to 3 cups per day.
For an even deeper cleanse you can add the Organic Protein +Detox and Organic Detox Formula for faster results. All of our products were designed to be taken in conjunction with each other or separate so feel free to add on as many as you'd like or pick your favorites. For deeper cleanses the more products you add will certainly enhance the effect.
Certified Organic Ingredients: Hibiscus, Dandelion Root, Bilberries, Bilberry Leaf, Yarrow Leaf & Flowers, Red Clover Blossoms, Calendula Flowers, White Peony Root
Absolutely free of: caffeine, gluten, animal products, preservatives, artificial coloring, harmful stimulants or laxatives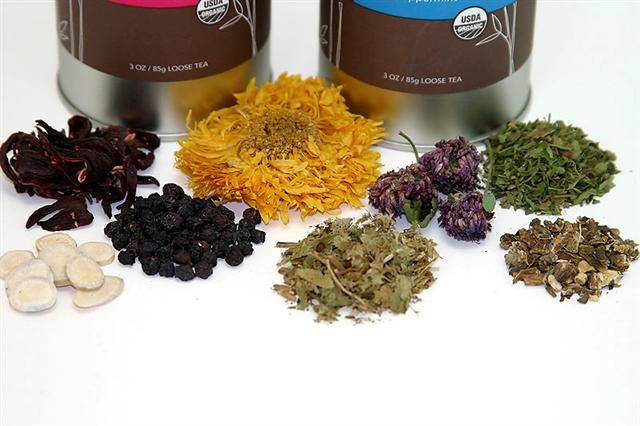 *Not intended to diagnose or treat diseases or ailments, and is not reviewed by the FDA.
Uses & Indications.
Flush Away Toxins
Restore Balance
Rejuvenate The Spirit
Ailments & Concerns.
Compare to these:
Explore More Products