(90 Vcaps), NOW Foods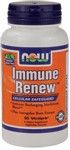 From $11.76

41% Off
NOW Immune Renew is a potent immune system supporting formulation containing Standardized Astragalus Extract and a High Beta-Glucan Proprietary Mushroom Blend.
NOW Foods
(60 capsules), MedOp Inc

Less than $18.45

Too low to show!
These formulations include the same nutrients used in the Age-Related Eye Disease Study (AREDS), with the exception of beta-carotene, and the Age- Related Eye Disease Study 2 (AREDS2), which is currently in progress.
Benefits
Organic Superfood Powder (5 oz), The Synergy Company

Less than $27.95

Too low to show!
Pure SynergySuperfood Powder has received many positive testimonials and reviews by renowned artists and poets, scientists and philosophers, guru's and nutritional experts.
Supporting healthy immune function
(500 mg) (120 capsules), Doctor's Best

From $28.86

51% Off
Best Curcumin with Bioperine (500 mg) (120 capsules)
Cancer
(90 grams), RealFood Organic by Country Life

From $20.81

43% Off
Country Life Your Daily Probiotic is designed to support digestive health and immune function. We use a unique blend of room temperature stable and acid resistant probiotic strains created using a technology called DuraStrain technology.
Durastrain Technology Resists Stomach Acid
Wobenzym | Systemic Enzymes | Wobenzym N
Wobenzym N is the authentic systemic enzyme formula developed by Mucos Pharma in Germany and trusted by millions of people worldwide for over 40 years. Free Shipping on all Wobenzym orders with delivery inside the United States.