Review
Excellent product! This homeopathic remedy helped me prevent rashes from all forms of rhus toxicodendron poison plants (even the evil and infamous Caribbean Poison Wood Tree). I used to consume bits of poison ivy leaves to achieve the same effect. This way is definitely safer by delivering a known and controlled dosage unit.
Review
I love this product. I has chronic hives and calendula gel has helped me with both the itching and the inflammation I have also used it on my 6 year old son for the itch of poison ivy .
Review
When we lived in Singapore I purchased/used Chandrika soap, but I didn't realize until we returned to the US how beneficial its properties would be. While gardening, I came into contact with poison ivy and the resulting rash was irritating and incredibly itchy. Washing with Chandrika soap twice daily not only stopped the maddening itch, but the blisters dried up and healed quickly. Can't do without it!
Review
This stuff is GREAT!! I can not tell you how many times I have had that itchy poison oak rash, and I have had it on EVERY part of my body. I used to get it at least every three weeks because I have a dog and I live near the forrest. Also my spouse works in it every day...but since I've started taking Oral Ivy, I have not been tormented at all. I may get one or two tiny bumps, but they vanish in a day or two! This product is a real life saver and I would recommend it to anyone who has a severe sensitivity to the evil plant. I swear by it and never go a day wihtout it. GOOD HIKING TO YOU!!! sincerely Jennifer
, Boiron

From $5.36

39% Off
Borion's homeopathic Nux vomica 9C- indicated for drowsiness and indigestion associated with over eating.
Regulating Bowel Movements
, Liddell (Liddel)

From $9.31

33% Off
Liddell Insect Bites Spray is a specially formulated blend of herbs that helps to treat and relieve symptoms associated with insect bites
Reducing Swelling
. 6X, Hylands

From $8.29

33% Off
Hyland's Natrum Sulphuricum homeopathic tablets for nause and vomiting.
Benefits
, The Blues Spray, Liddell (Liddel)

From $12.28

31% Off
Liddell Letting Go, The Blues Spray is a product designed to help people recover from the blues
Letting Go
(1 fl.oz), Liddell (Liddel)

From $12.28

31% Off
Liddell - Letting Go - Feeling Overwhelmed Spray (1 fl.oz) is a safe and effective product that combines mild herbs that helms to relieve stress and the feeling of being overwhelmed with obligations
Buy
(120 vcaps), NOW Foods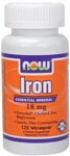 From $6.48

41% Off
Essential Mineral Ferrochel Chelated Iron Bisglycinate Gentle, Non-Constipating Vegetarian Formula We utilize the superior Albion Labs patented Ferrochel Iron Chelate, which research has demonstrated to be highly absorbed, well tolerated and non-constipating at recommended levels.
Benefits