(100 Tabs), Country Life

From $16.53

44% Off
A synergistic combination of L-Proline, glycine and shark cartilage together with vitamins, minerals and enzymes to help support the structure and function of ligaments and tendons.
Country Life
Review
This potent form of melatonin is an amazing anti-oxidant, and useful for getting sleep back on schedule, as well as commonly used in cancer therapies. Although I use it for getting my sleep schedule in order, melatonin is a powerful scour of free radicals and Life Extension products tend to be delivered in a very no-nonsense manner.
Review
I have found that I tend to build more lean muscle mass utilizing this product, sublingual B12 and my workout regimen. I would recommend this product to anyone attempting to enhance their workout results. Not a quick fix, but it will boost your metabolism...no jitters, just a bit more stamina.
Review
For the price, this product is great for vegetarians. Don't purchase a generic calcium supplement without vitamin D, since you need vitamin D to absorb/use calcium. The body produces it's own vitamin D if you get enough sunlight, but the alternative source is dairy. Many vegetarians tend to avoid dairy for ethical reasons, but behold: this product is vegetarian friendly and contains two nutrients that non-lacto-vegetarians might need for dietary reasons. Also, this site gives you absurdly good deals.
Review
On ball fields in Fl I tend to lose fluids and minerals due to heavy sweating at the age of 69. I use this to gain immediate relief from cramps and other muscle issues. I keep a plastic bottle at the field and next to the bed at night. I take minerals orally but loose prodigious amouts thru sweating. Water can be replaced quickly but minerals take time internally.
Review
MY QUESTION: I have a genetically altered gene MTHFR that requires me to take mega doses of methlfolate and methylcobalamin B12, long with a low dose of antidepressant for now. All of the ingredients seem to be what my system needs but I tend to have some sort of rash appear when I take a complex-???niacin. My question is will any of the the added ingredients such as marigold, etc. interact with the methyl folate and methylcobalamin B12, or antidepressant to your knowledge?
Review
1. What vitamins/supplements do you take??On adivse from my Dr I take a multivitamin for women 50+, I take vit D, Folic acid, Omega 3 and a daily baby aspirin2. What is the one food you absolutely, positively do not like?Egg salad or anything with cold egg3. What is your favourite snack lately??Fruits and veggies :)4. What do you do when you really don't want to exercise or eat healthy?? What do you say/do that keeps you going?I keep telling myself I will never feel guilty for doing a workout but I will definitely feel guilty if I don't!5. Do you set challenges for yourself? Give yourself goals?? Besides just the weight goal?I tend to set challenges daily. Today was to drink 3 cups of water before each meal and so far I'm doing great :)
, BioAllers

From $5.70

32% Off
BioAllers' Indoor Allergy quick dissolving homeopathic tablets for fast temporary relief of indoor allergies.
Indoor Allergy relief tablets
(150 tablets), Planetary Herbals

From $12.05

41% Off
Planetary Herbals Rehmannia Vitalizer is based on the classic Chinese tonifier Rehmannia Eight (Ba Wei Di Huang Wan), one of the most strengthening tonics of Chinese herbalism. Traditionally it was used to build warmth and vitality.
Rehmannia Vitalizer
(180 tablets), Planetary Herbals

From $16.36

23% Off
Three Spices Sinus Complex is modeled after the famed Trikatu formula, Trikatu has been traditionally used in India for more than 1,000 years to support digestion, the lungs and the sinuses.
Planetary Herbals
(100 caps), Christophers Original Formulas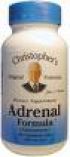 From $11.06

34% Off
Dr Christophers Adrenal Formula helps promote healthy adrenal function. May Help people with, Adrenals, Diabetes, Hypoglycemia
Buy