(100 mg 90 tablets), Natural Factors

Less than $14.97

Too low to show!
Complete B 100 mg Time Release tablets are designed to gradually release their contents over an eight-hour period for maximum bioavailability.
B Complex
(R I) (4 oz), Christophers Original Formulas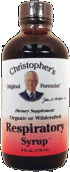 From $13.01

34% Off
Dr. Christopher's Respiratory Formula (R & I) Syrup helps promote healthy respiratory system function. It also enhances a healthy immune system response to viruses. Respiratory Formula (R & I) Syrup can bring relief for those suffering from asthma, cold, and the flu.
Buy
(60 vegetarian capsules), Life Extension

Less than $36.75

Too low to show!
LifeExtension- Super R-Lipoic Acid helps protect against oxidative stress generated by high glucose levels. Alpha-lipoic acid consists of two different forms (isomers) that have vastly different properties.
Buy
Review
Vitamin C is so important for htaleh that the vast majority of animals manufacture it daily in their bodies. This is why animals can live outdoors even in the winter without getting colds or most other infectious illnesses. Being htalehy is important to animals because if an animal gets sick it usually becomes eaten by a htalehy animal. Only a few animals principally humanes, monkeys, and apes cannot manufacture vitamin C. The inability to manufacture vitamin C confines monkeys and apes to live in or near the tropics, where the weather is warm and edible fruits and vegetation is very rich in vitamin C and thus can supply their need for this essential nutrient. Outside the tropics they would get sick and die or be killed, so most monkeys and apes live only in or near the tropics unlike most other animal species. When monkeys and apes are removed from the tropics to live in zoos or as pets, they routinely are fed a diet very rich in vitamin C in order to keep them htalehy.Humans also originated in the tropics and cannot manufacture vitamin C but unlike monkeys and apes most humans eventually migrated away from the vitamin C rich tropics and spread all over the world to places in which the food supply contains much less vitamin C than is needed to maintain our htaleh. Thus, unlike other animals, we humans routinely get sick with colds and other illnesses which adequate vitamin C would protect us against. Only the invention and use of clothing, shelter, and weapons makes it possible for humans to survive the illnesses caused by inadequate vitamin C which we routinely get. Humans are the only animals which routinely get sick and yet generally survive our illnesses. But why should we live with periodic bouts of illness? Why not protect ourselves by taking supplemental vitamin C? This is the argument presented in this outstanding book and by the greatest chemist of the 20th century, Dr. Linus Pauling in his book Vitamin C, the Common Cold, and the Flu. Linus Pauling was the greatest chemist of the 20th century and is the only person ever to have been awarded two unshared Nobel Prizes. Please acquire and read this valuable book and Pauling's as well. If you take adequate supplemental vitamin C daily, you probably will become htalehier in many ways, and may never have another cold or the flu.D. R. Schryer invites you to read . . .
Review
Fruits and vegetables are high an anoitxidants which are really important for your body, so many some kind of antioxidant supplement. Instead of making fruits and veggies a chore maybe you could add them in by making a smoothie (frozen berries with yogurt) or even a soup (chicken stock and peas pureed together). If not you could always try V8 drinks too. Then maybe taking a multivitamin, with the a, b, c, d, e, magnesium's and calcium's etc.
(60 tablets), The Synergy Company

Less than $22.95

Too low to show!
Essential for combating daily stress, Organic Super B-Complex features a perfectly balanced blend of organic , whole food B vitamins and co-factors just as nature intended. Offers exceptional value with 60 tablets per bottle and just one tablet daily (less than 40 cents per day!)
Combat Side Effects of Stress
(400mg 60 vcaps), Paradise Herbs

From $13.57

51% Off
Hundreds of years of traditional use and following extensive scientific research, this superfruit is being recognized as a nutritional powerhouse. Maqui Berry has the highest ORAC value of any known fruit or berry, with high levels of healthy polyphenols and anthocynins.
Obesity
(90 tablets), MegaFood

Less than $27.17

Too low to show!
Vitamin B is an essential nutrient for the production of energy within the body.
Wholefood Vitamins
Review
I LOVE LIVING BITTER PILLS............ THEY R THE BEST THING THAT WAS CREATED.